Custom Metallic Series 5-Quart Tilt-Head Stand Mixer- brushed nickel
The actual KitchenAid® Custom Metallic® Collection Stand Mixer is available in three impressive finishes for the
one that completely complements your kitchen style. Easily make your favorite truffles and multiple batches associated with cookie dough with the 5-quart stainless steel mixing bowl along with comfort handle. With ten speeds, the stand mixer will begin to become your kitchen's cooking center as you mix, rub and whip ingredients effortlessly. For even more versatility, the ability hub fits optional accessories from food grinders in order to pasta makers and more.
Power Hub
The power hub transforms your stand mixer into a cooking center. With more than 15 optionally available
attachments use the power of your own stand mixer to help you make fusilli pasta from scratch, shred the block of parmesan cheese in seconds and so much more.
5-Qt. Stainless Steel Bowl with Comfy Handle
5-Qt. stainless steel dish with comfortable handle provides enough capacity to mix bread for 9 dozen biscuits, 4
loaves of breads or 7 pounds associated with mashed potatoes in a single set. The bowl is also dishwasher-safe for quick and easy cleanup.
59-Point Planetary Mixing Action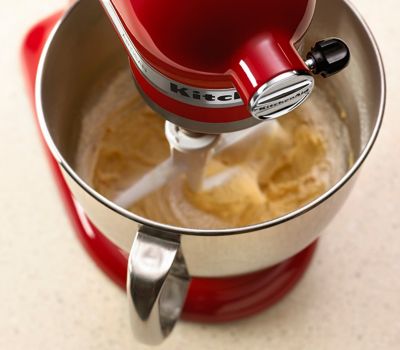 59-Point Planetary Mixing Action indicates 59 touchpoints per rotator around the bowl for comprehensive
ingredient incorporation. The beater, dough hook or cable whip rotates around the dish, giving incredible bowl protection for comprehensive mixing.
Tilt-Head Design
The tilt-head style allows clear access to the actual bowl and attached beater or accessory so you ca
n very ea
s
ily add ingredients for a formula. Locking the head into location during operation keeps the actual beater-to-bowl contact
close as well as efficient.
10 Mixing Rates of speed
10 mixing speeds make sure you can select the right speed for just about any task, from slowly mixing dry and wet components to whipping meringue. An electric speed sensor monitors procedure to maintain precise mixer pace.